"KALEIDOSCOPE" Silk Scarf
Regular price
Sale price
$85.00
Unit price
per
Sale
Sold out
A piece of art you can wear!

100% Silk

Double Sided Design

Hand Rolled Hem

38in x 38in
Introducing our 100% silk "KALEIDOSCOPE" luxury scarf. The emblem of the Culture Rich World brand is the butterfly owing to its many symbolic qualities. Growth, regeneration, diversity and new life are just some of the feelings evoked by this beautiful animal, all ideas embedded in our company ethos. So naturally, our inaugural scarf would celebrate these virtues.
The kaleidoscope of vibrantly coloured butterflies cast against a golden and red sun, all flanked by red flowers and turquoise prints are all meant to evoke in the wearer a sense of vibrance, sophistication and most of all, culture. But the details don't end there. The outer edges feature a simulated multicoloured animal print design, complete with a hand rolled hem for that feeling of luxury.
Offering an additional 16 square inches than most other scarves, our "Kaleidoscope" 100% silk luxury scarf measure 38" x 38" providing even more space when repurposed as a headwrap or top.
Share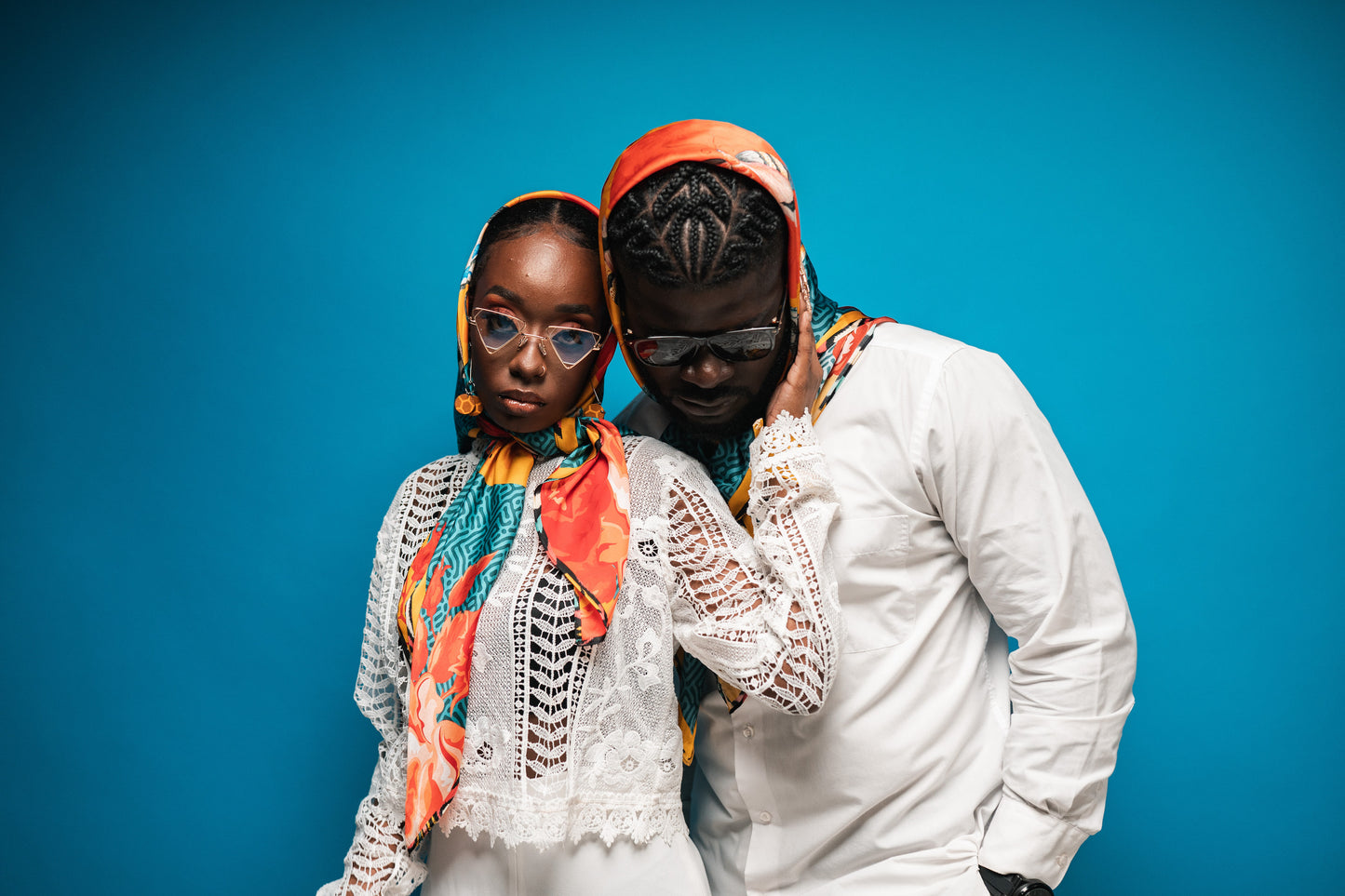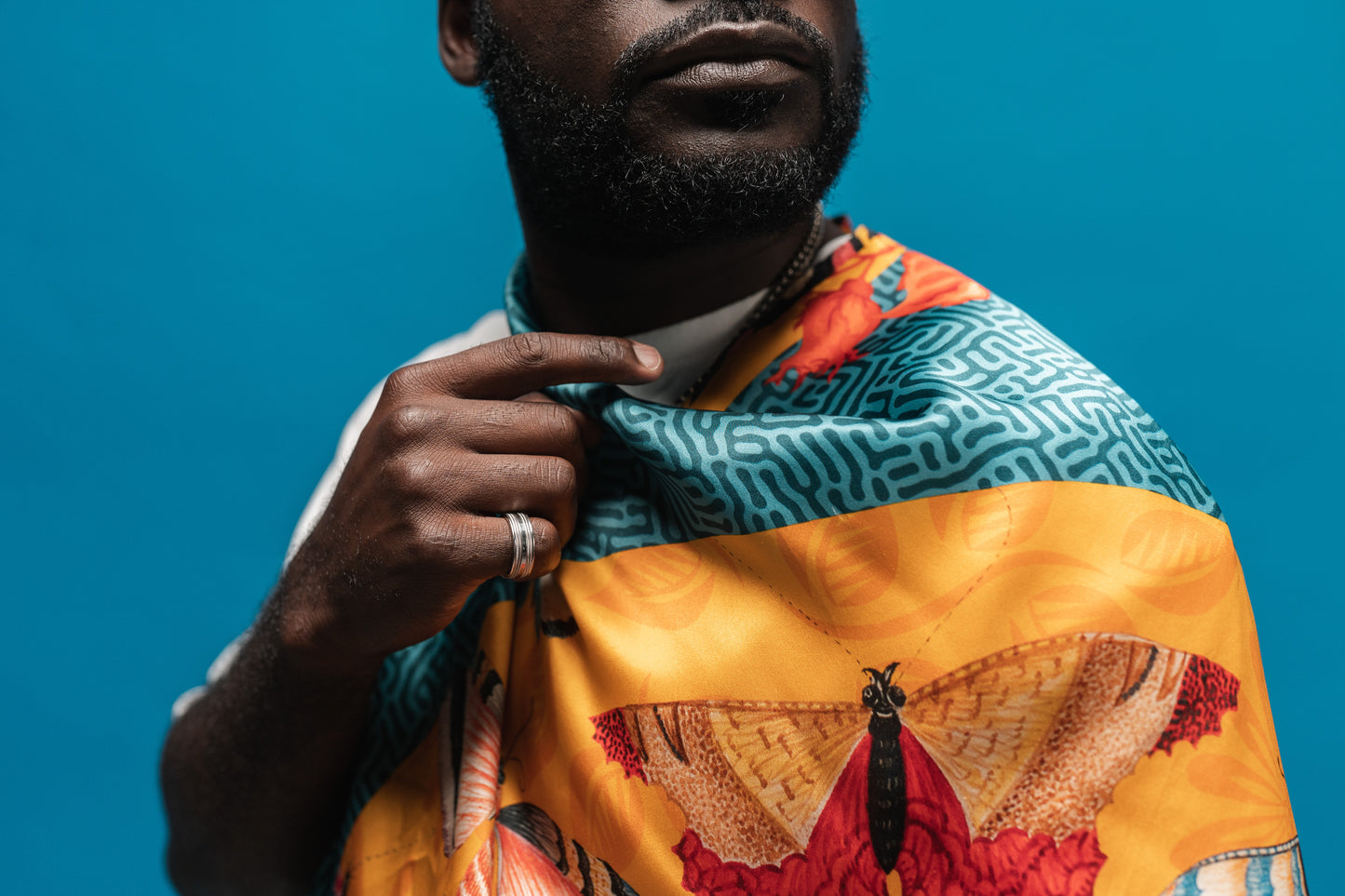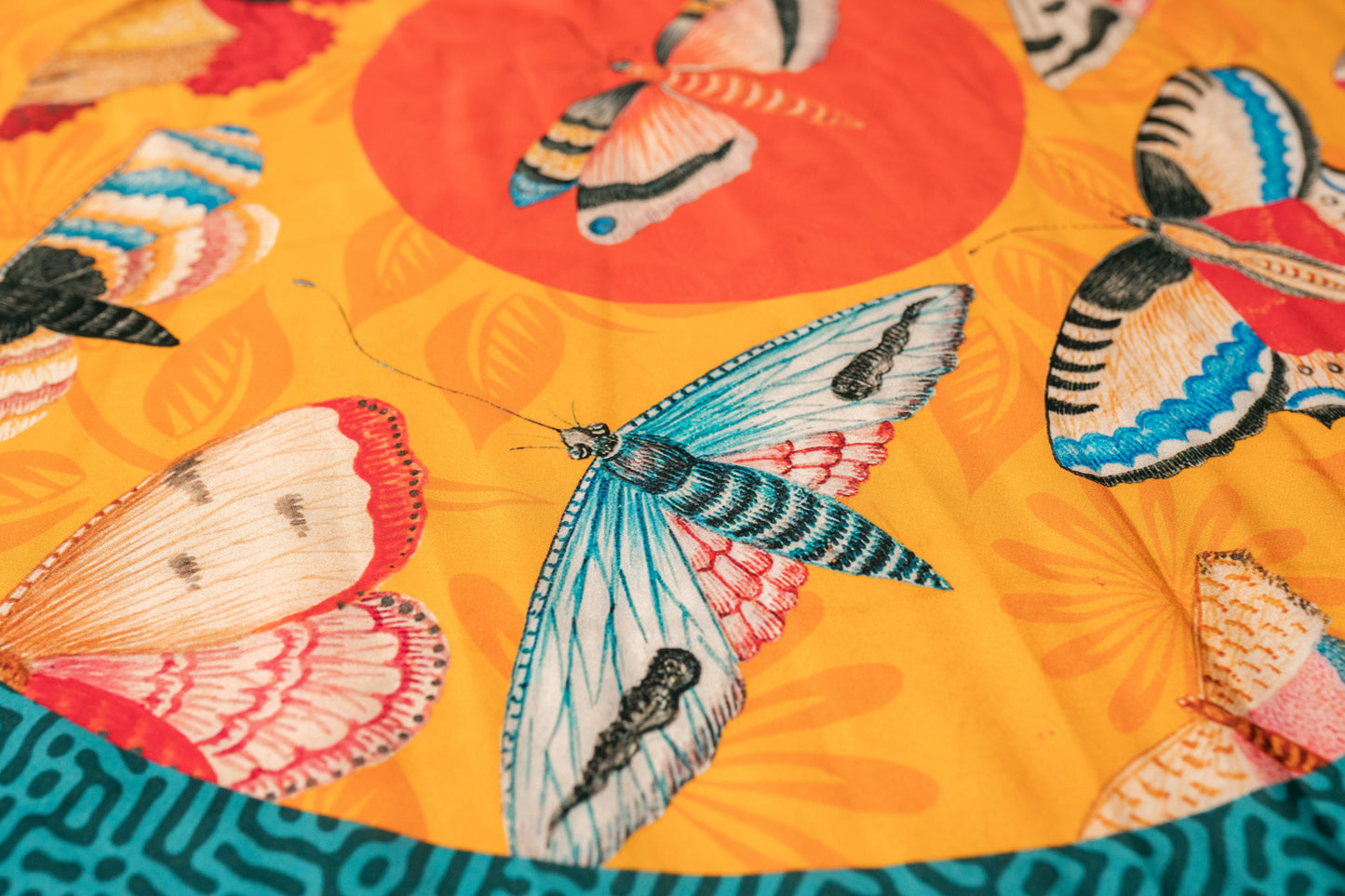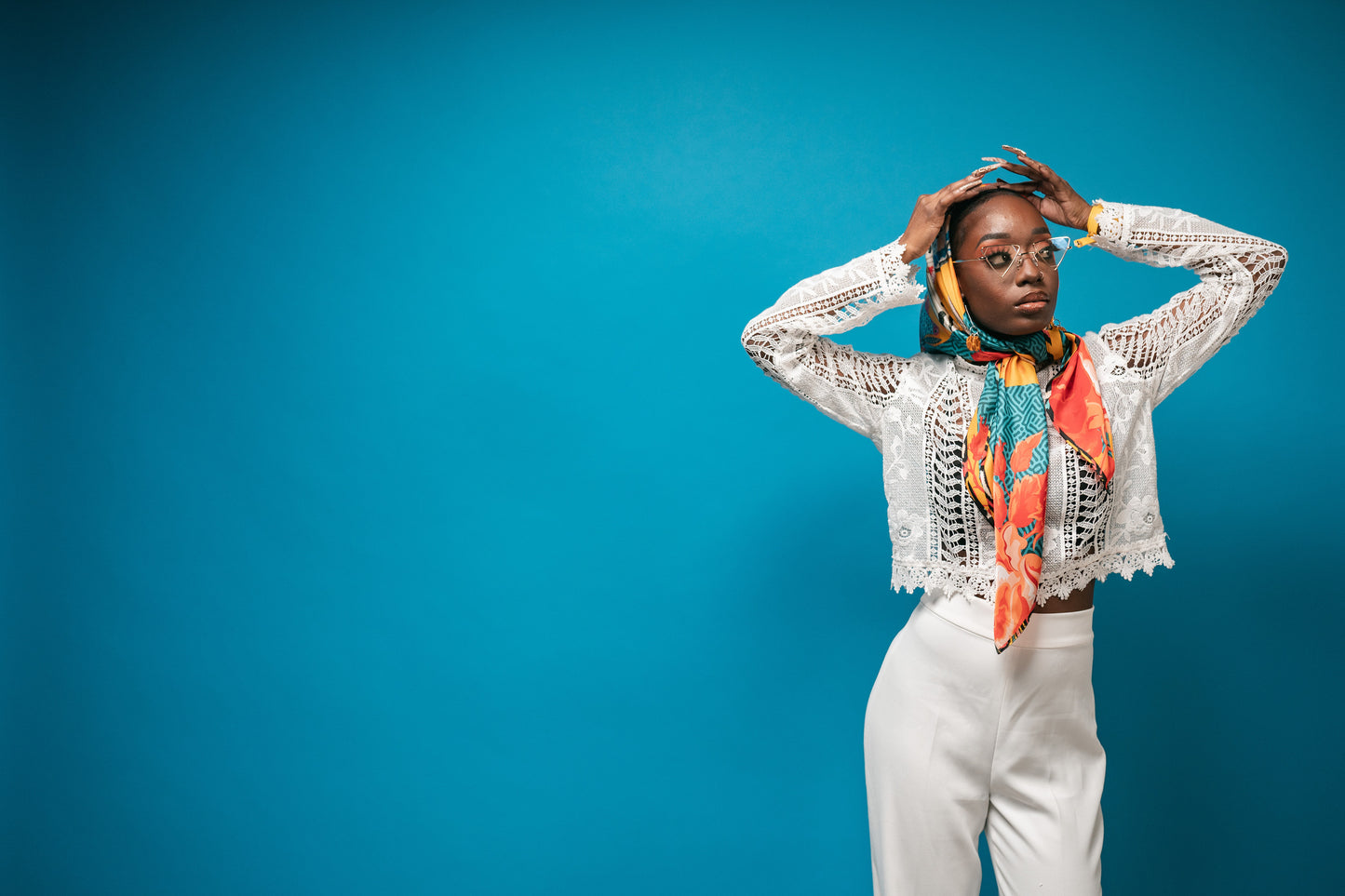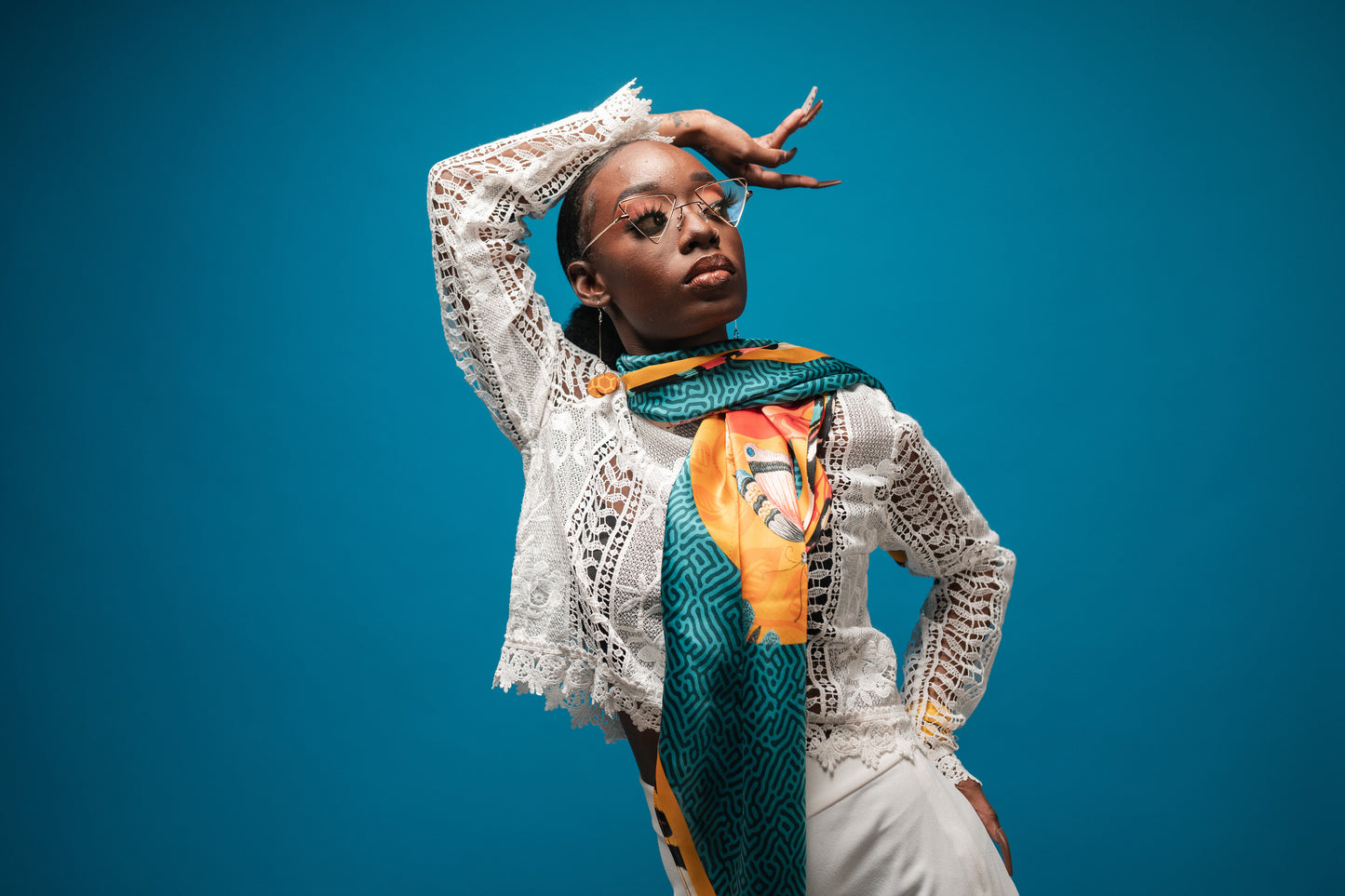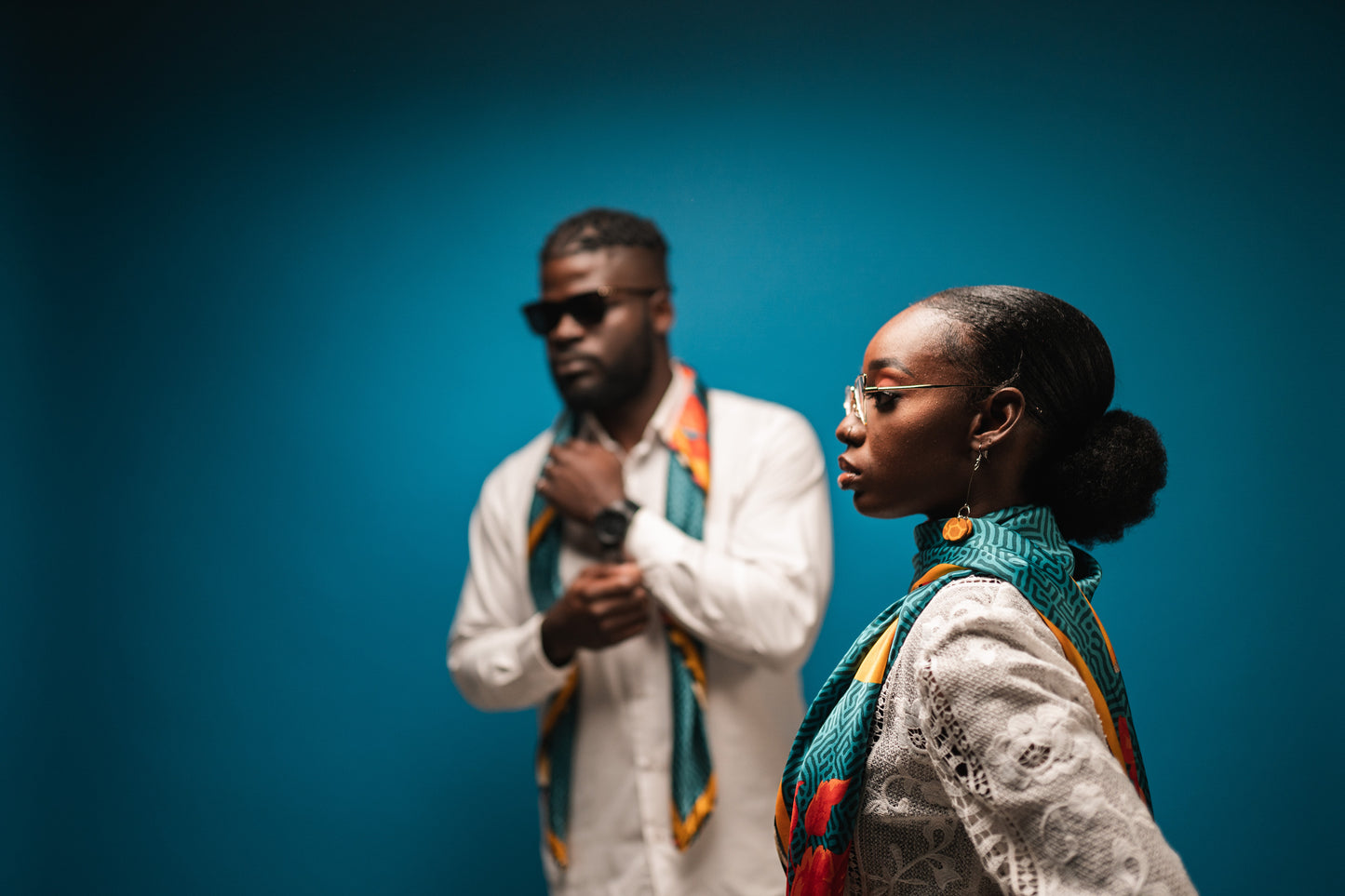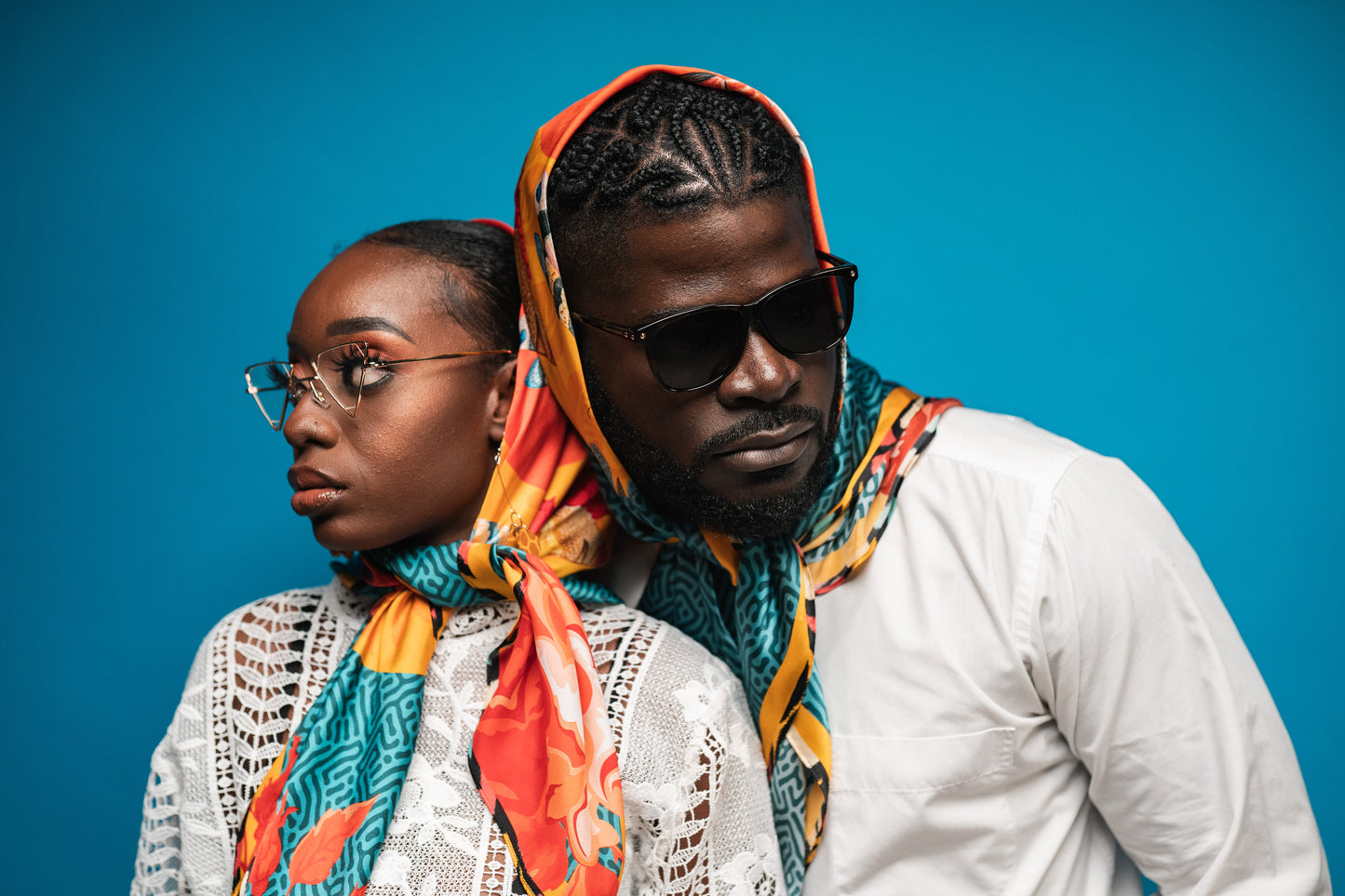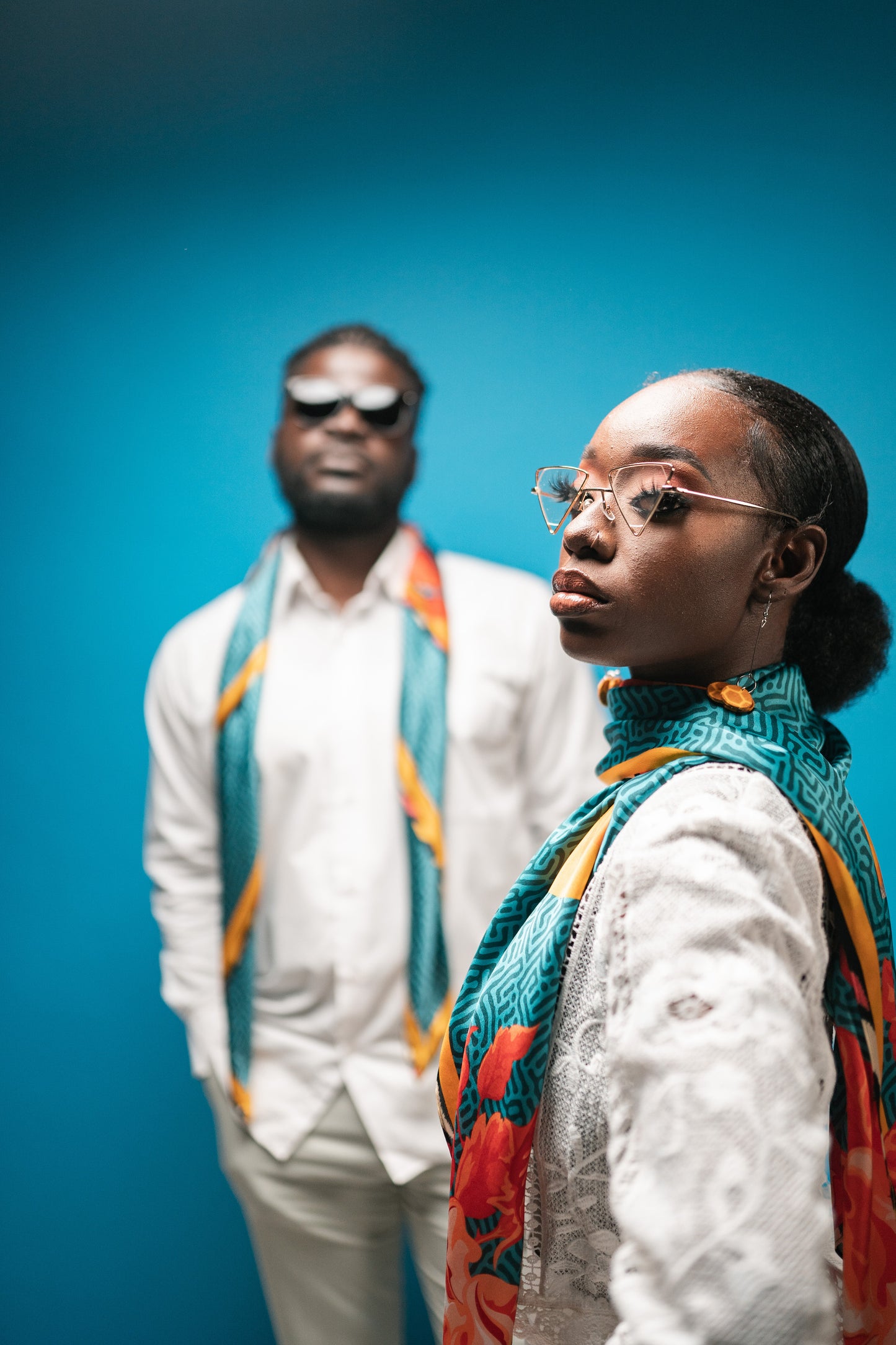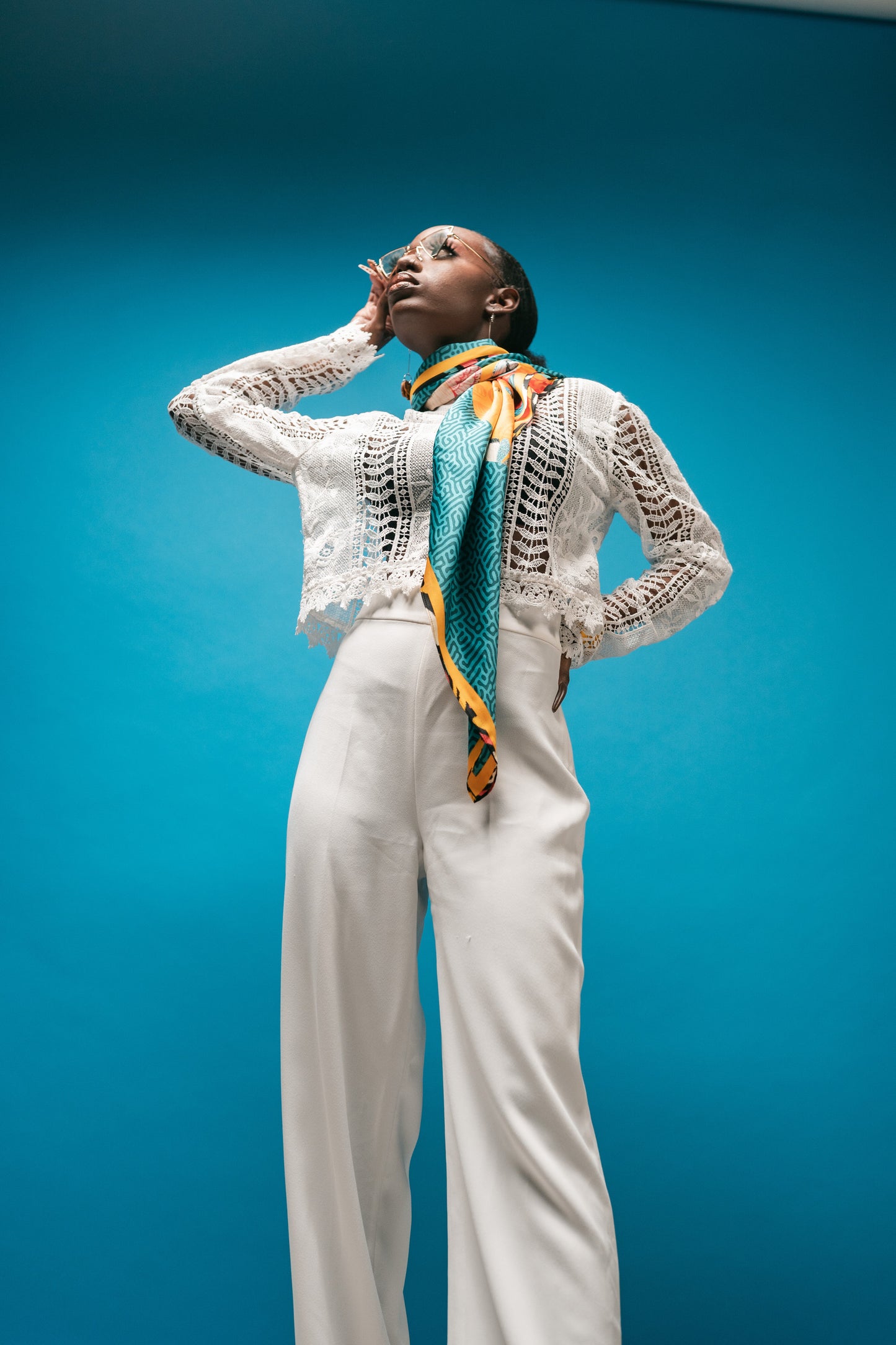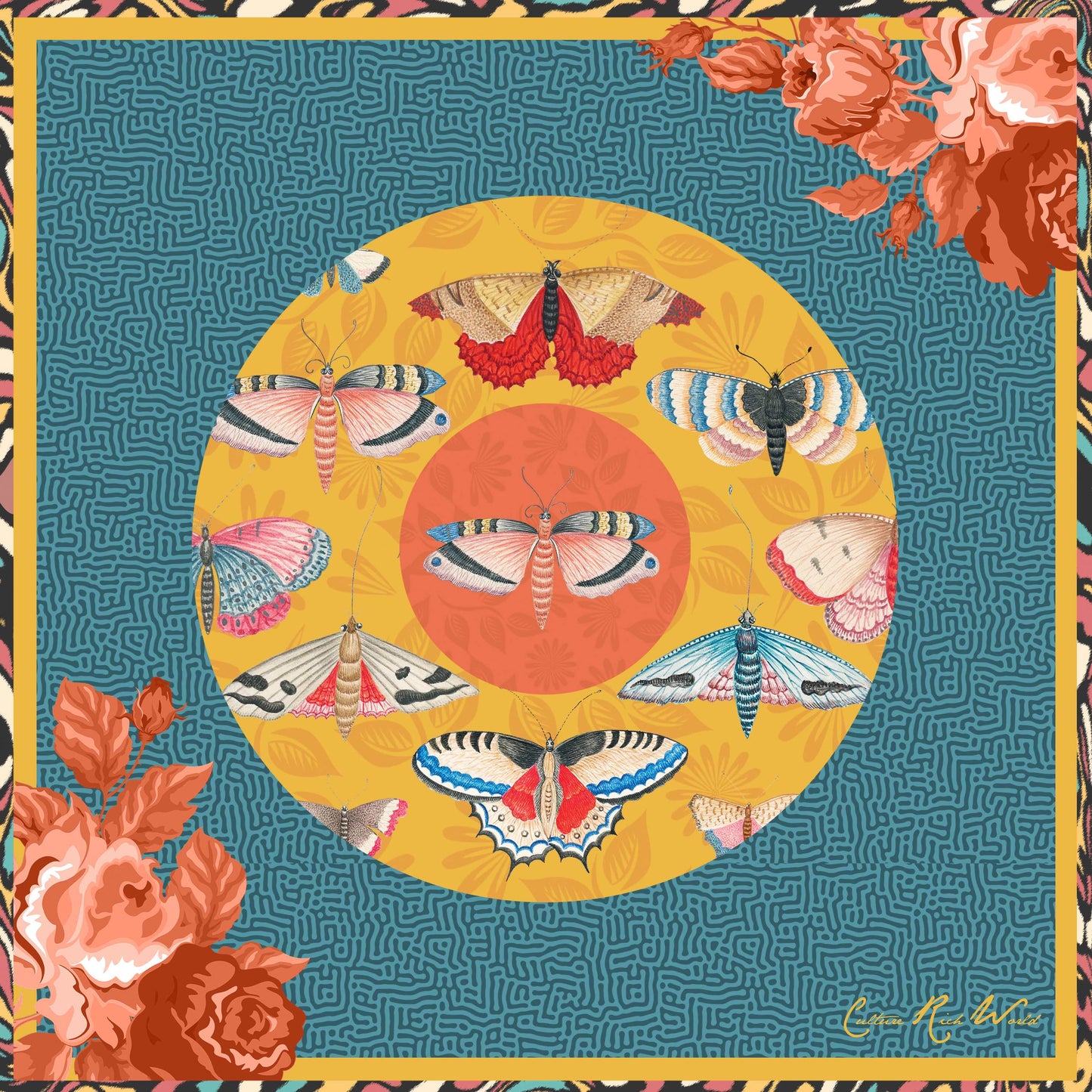 Wow! Well done! Looks like great quality!!!
Love the color, love the look! Well done
Beautiful
A beautiful art piece! I absolutely love this scarf!
Liked it so much I kept it for myself!
I ordered this beautiful scarf to give to my colleague. However, when I opened the package, saw the beautiful colours and felt the silky smooth silk, I knew I was keeping it! Love this multifunctional scarf!
My New Fav Silk Scarf
This is m new favourite silk scarf! The colours are brilliant and the design stunning. The perfect gift for you or someone special!
Amazing high quality scarf
The colors are bright and the material feels great! Shout-out to Shopé for this!